The B & B Björkhyddan is located at the beginning of a charming valley in the Småland region. Right behind the building you find a breeding of Island horses. This type of horses is small and is well-known for its calm and pleasant character. The lake Rummen is about 800 mts away. Our area offers a lot to see and there are no limits to enjoy the hiking.  You can do long bike tours through the valley and the many beautiful and calm lakes invite you for a pique-nique.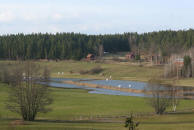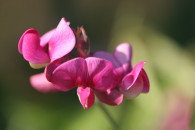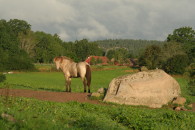 The hunting and fishing paradise of Risebo is approx. 18 km away from us. You can reach the town of Gamleby on the Baltic coast with the many small offshore islands called archipelago or rocky promontories in only 7 km. The history of Gamleby dates back to the Medieval which can still be well seen around the old market square.  The small cafés and restaurants invite you to rest for a while.
A tour through the archipelago can be taken from the coastal village Loftahammar or from the Västervik harbour. Close to Loftahammar is the town of Hallmare with a nice sandy beach. Loftahammar itself invites you to stroll around to see the marina, cute small cafés, a beautiful church and more.
Another nice place to stroll around and to do window-shopping is Västervik (about 27 kms). The little wooden houses and the narrow streets as well as the "Båtsmangatan" are destinations worthwhile to see. About one-hour drive towards north you find the city of Norrköping, where the old works of the textile industry of the 19th century are still well preserved. The town Söderköping (about 40 min by car) with the Göta-canal are always worth a trip, no matter if it is summer- or wintertime.
Pippi Longstockings lives about one hour by car away from us – a visit to the theme park "Astrid Lindgren Värld" at Vimmerby is always worth a day trip. Nearby you can go see the parc "Nils Holgerssons Värld", which shows Sweden in miniature. But what would a vacation in Sweden mean without having seen the elks? In the elk-park at Virum one really thinks "Here smooches me an elk!".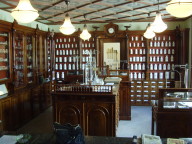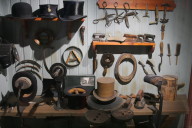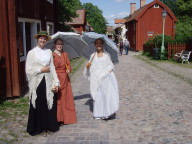 Thus even in Sweden every season of the year has something special to offer – whether it is the rapid awakening of nature in spring or collecting mushrooms and berries in fall. Our B & B Björkhyddan is open all year round giving you a base for an eventful vacation.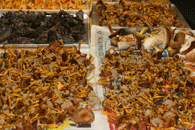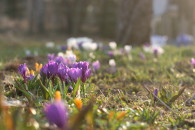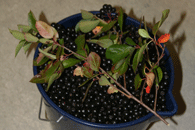 Destinations

:
Aktivities:
Art:
Cafè / Restaurant: